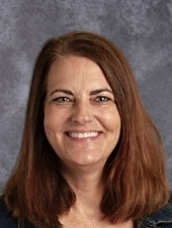 Kristan Pfarr
Licensed School Counselor
Hilltop Elementary: 507-665-5906
Email Mrs. Pfarr
Welcome to the Hilltop Elementary Counseling Department. As the school counselor at Hilltop Elementary, my goal is to interact with ALL students. I provide social/emotional and academic support to students in three basic methods: individual, group and classroom interactions. I value the relationships that I develop with the fourth and fifth graders, and enjoy watching them mature and grow. Please feel free to contact me to further discuss my services or concerns you may have regarding your child's education.